Two Bad mice have a wide range of cards and gifts for cat lovers by Anita Jeram. They include Christmas and Greeting cards, bone china mugs and bowls and kitchen linen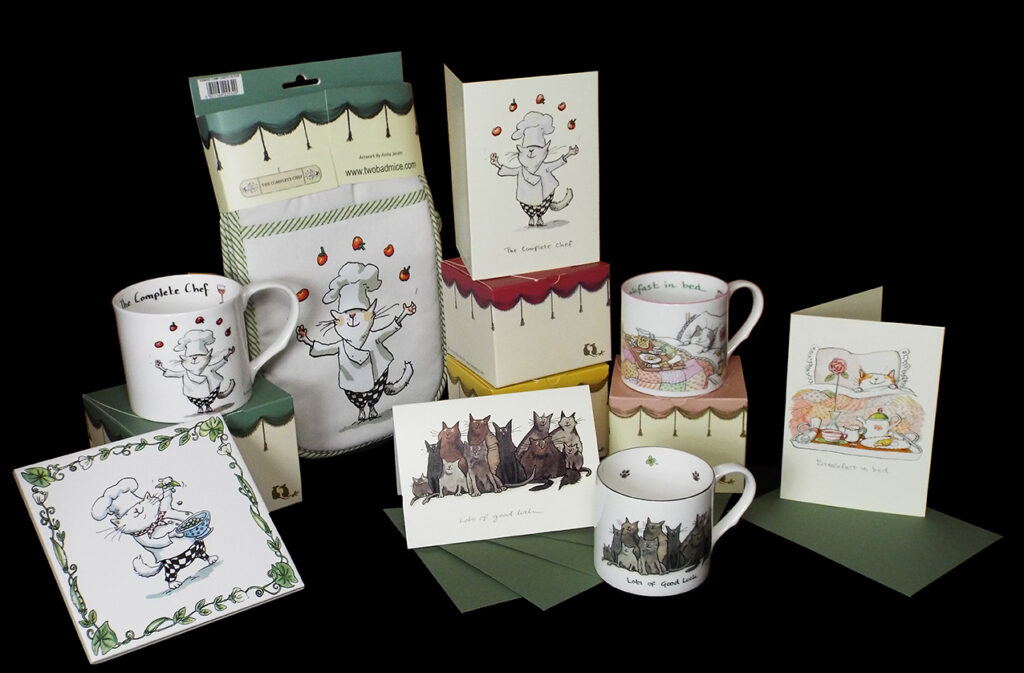 Anita's work is playful. Once she starts running with an idea she will often produce several pages of images on a theme. In this instance we received several pages of images on a theme of "kittens and mittens" which I scanned and amalgamated on to a single sheet.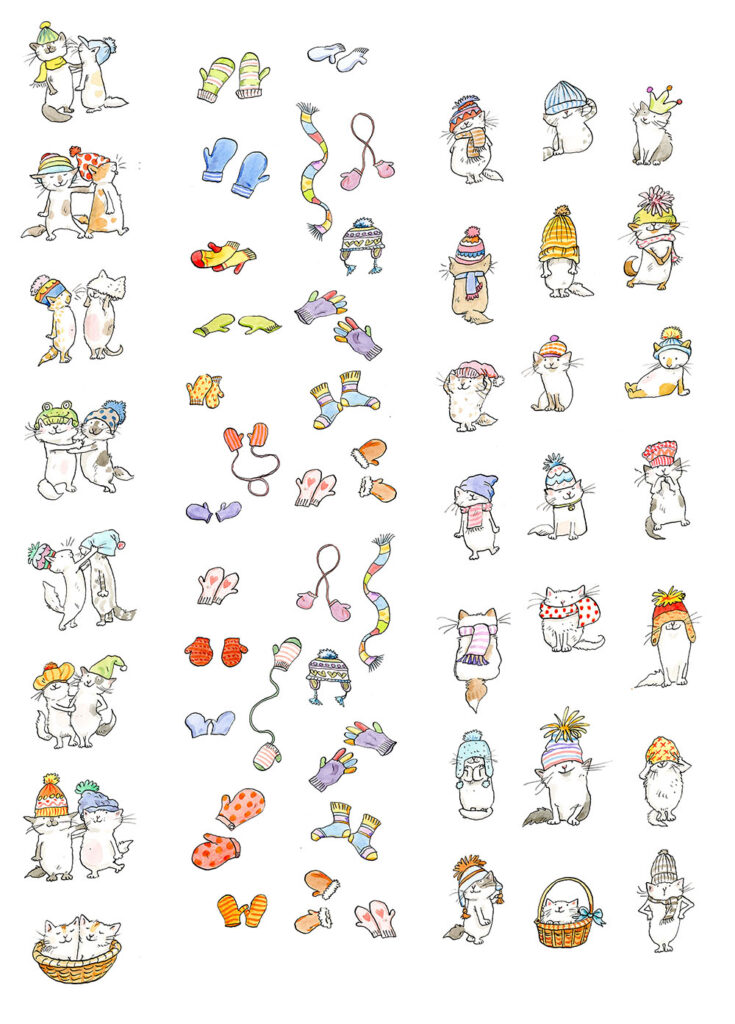 Kittens and Mittens was a seasonal title, in the end we re-titled the mug Cat Walk. When given with a matching card these mugs like these make idea gifts for cat lovers.
Anita's kittens are can be particularly cute, as can be seen in this Two Bad Mice card of kittens playing in a garden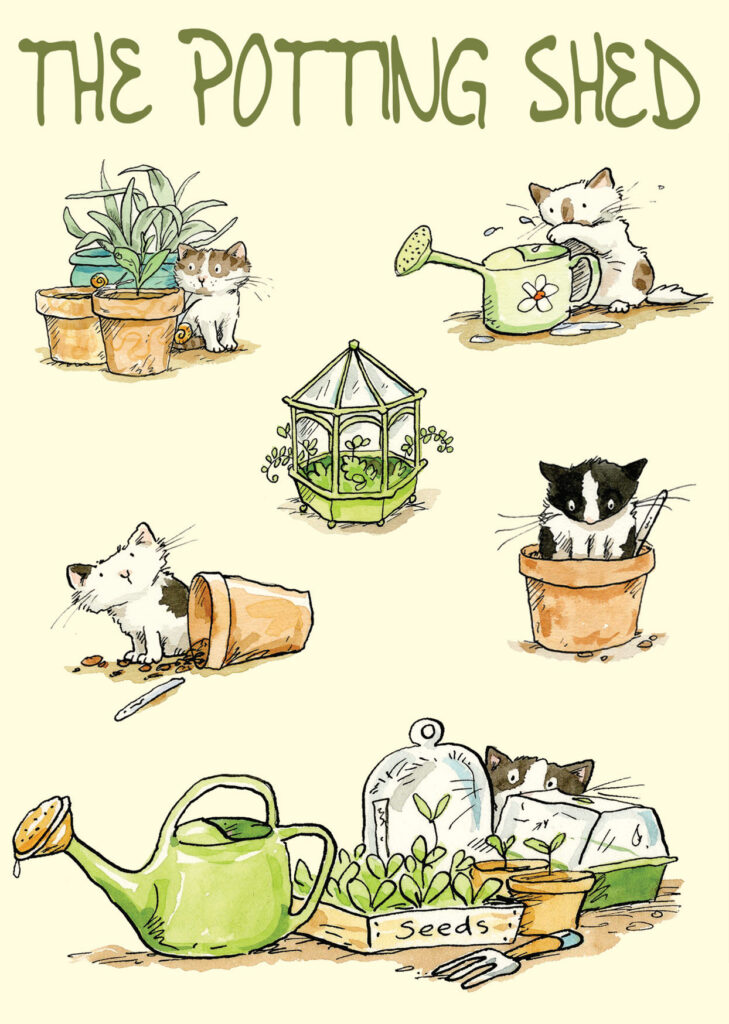 and this small mug: A Basketful of Kittens
In this amusing mug the the cats stuck the cats are stuck in a row up a tree.
Anita's Complete chef range was built around a a series of images of cats in the kitchen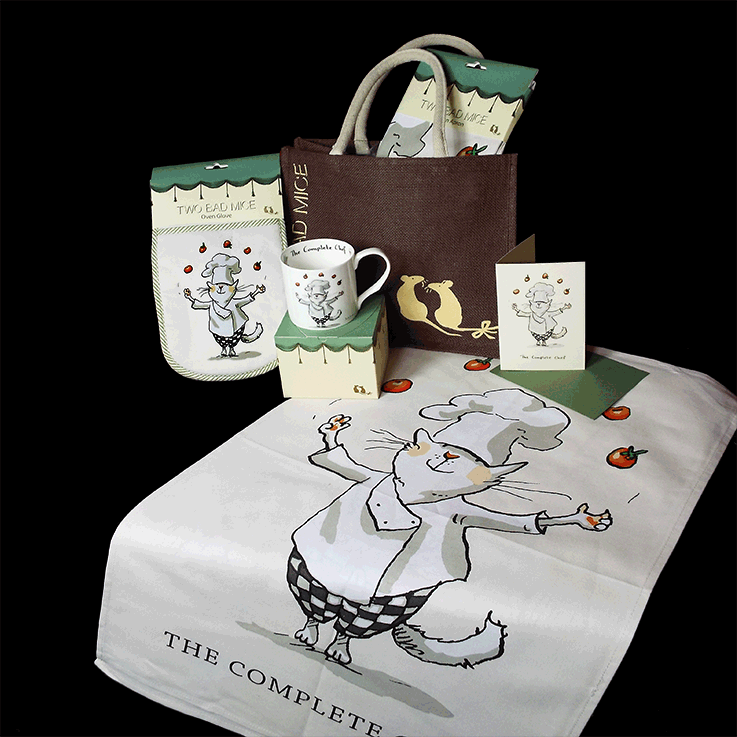 And there were some lovely images of cat waiters and waitresses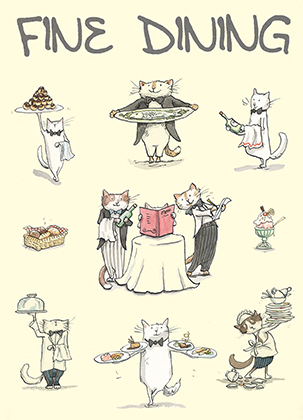 Links