Welcome to www.AnitaJeram.com.
Anita Jeram's artwork is best known thorough the paintings that she made for the children's classic book Guess How Much I Love You by Sam MacBratney (Walker Books 1994). The book tells the story of the Little Nut Brown Hare and his father. So far the book, which is available in 57 languages, has sold 43 million copies.
Walker have licensed the images of the Little Nut brown Hare to be used for a wide range of baby products and Gifts for Children. The story, and images Anita invented of the Nut Brown Hares, have also been used for a TV series
Anita has illustrated many books since Guess was first published, including several sequels to Guess as well as other books (including some she wrote herself).
Since 1995 Anita has also worked in close collaboration with a greeting card and gift company called Two Bad Mice Publishers (UK). The humour in Anita's work for Two Bad Mice is less child orientated and has a different quality. Over the last two decades Two Bad Mice have sold tens of millions of Anita's cards around the world. In recent years the charming watercolours of this more adult orientated work is being utilised by other companies to make gifts for animal lovers.
This site is managed by Two Bad Mice as a resource for the benefit of Anita Jeram fans and community. Our company is too small to run social media but we do welcome submission of links and blog articles from the public and other companies working with Anita.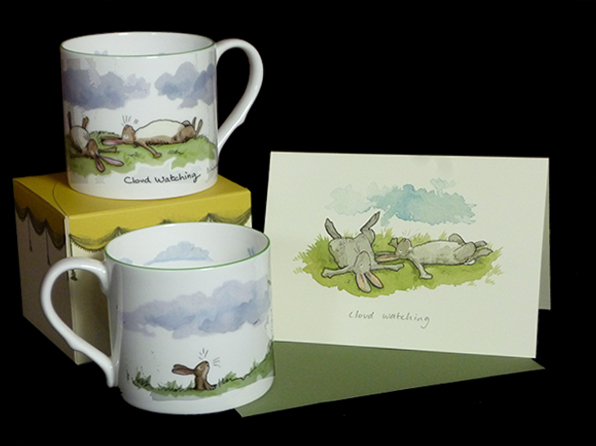 LINKS