Anita Jeram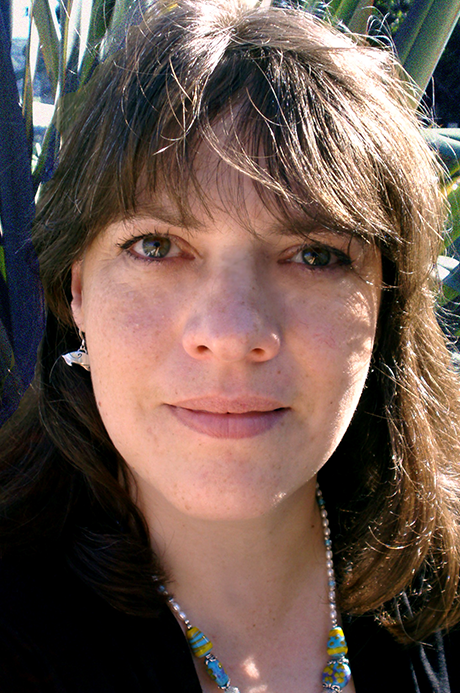 Anita was born in 1965 and brought up in Portsmouth. After leaving school she worked at a factory, shop and at a kennel. Her early ambition was to work with animals but she soon realised that without more academic qualifications it would be difficult to advance her career. In 1986 she married Andrew Jeram whom she had known from her school days and was then living in Manchester where he was studying palaeontology and the physiology of fossil scorpions.
Anita had always loved making drawing of animals. Her husband would come across these drawings around the house. One day, after finding a particularly lovely picture of a kitten in the kitchen, he urged her to take her talent more seriously. This conversation led her to apply to join an Art and Illustration course at Manchester Polytechnic. Her tutor on the course was David Hughes, an illustrator, who took the promising work of his pupil to Walker Books who shortly afterwards offered her a contract. Her first book, Bill's Belly Button, was published in 1991 a year after she graduated.
Anita has written and illustrated her own books as well as worked with other children's authors (see list books).  Anita's most famous illustrations are the ones she has done for the best selling classic Guess How Much I Love You written by Sam McBratney (Walker Books 1994) which has sold 28 million copies and been translated into 53 different languages.
In 1995 the directors of Two Bad Mice discovered the illustrations for Guess How Much I Love You in a bookshop in Islington and instantly fell in love with the quality and spirit of Anita's work. Anita and Two Bad Mice have been working in close collaboration ever since.
The success of Guess never went to her head, she lives a quiet private life with her husband and three children and many animals in Northern Ireland.  She love new challenges but does not accept private commissions because she is already very busy and wants more time to enjoy with her family.